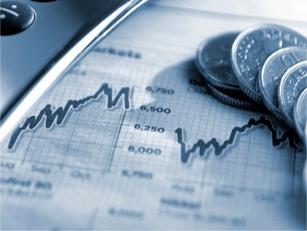 EyesOn deliver full accountability, a culture of positive team work, and proactive management presence in all branches.
And it all happens through the simplest and easiest to use system in the industry. Learn how to improve your business in minutes.
EyesOn improves operations and security performance for all types of financial services businesses by providing a culture of full accountability and positive teamwork, where management always knows what is going on in all stores in real time. With EyesOn, management is present in all stores at all times in a very positive manner, boosting staff performance and morale, while keeping losses at check.
EyesOn has developed solutions for the following types of retailers:
Banking
Credit Unions
Pay Day Loan
Check Cashing
Title Loans Centers
Loss Prevention
A well run operation is a safe operation. There is nothing better management can do to reduce losses than making sure staff is fully engaged and consistently following procedures. With EyesOn, management has always the pulse of the business at their fingertips, and the ability to find out EXACTLY how staff is performing and what they are doing at all times. Eyeson consultants assist management in creating a culture of 100% accountability and consistency in all stores at all times.
Virtual Manager
Eyeson software behaves as a virtual manager, collecting data from your store traffic, POS transactions, staff, and business devices such as scales, barcode scanners, RFID, alarm sensors and more. This data is mined to identify specific events that management needs to know about in order to improve operations on the fly. Events are delivered to management through SMS or emails, and the footage corresponding to each alert can be reviewed in seconds for accurate decision making.
Some of the alerts and/or reports we deliver:
Suspicious refunds, voids, cancellations at the teller;
Unattended customers;
Safe or back door left open (or open too often);
Line at customer service too long;
Staff Overwhelmed - Unusual high store or department traffic;
Branch traffic too slow – check what branch personnel is doing when they are not busy.
CLICK HERE if you know of something you would like to be alerted about your business and it is not listed above. Our engineers are always ready for a new challenge and will work with you to deliver what you need.
EyesOn Dashboard
Management always has the pulse of their operations and the ability to compare store performances with EyesOn Dashboard reviewing valuable reports in a graphical interface:
Business snap shot
Conversion rates,
average traffic,
datamining,
Key Performance Indicators.
Click and share data and images in seconds.
Deliver visual training and coaching the easy way.
Derive accurate analysis of the effectiveness of merchandising, marketing campaigns, staffing, and location.
Historical data is also available so that current performance is compared to previous periods, giving management a real sense of what the current numbers represent.
Consulting
EyesOn consultants are seasoned professionals with extensive knowledge of management and security. When purchasing an EyesOn system, you are getting more than equipment and software. You will count on a dedicated team of highly skilled professional with the mission of implementing in your business a culture of positive management presence and staff performance with full accountability.