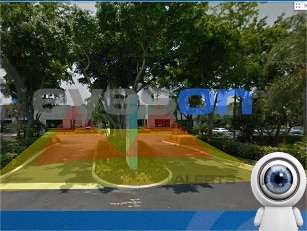 The right technology to secure your assets and enhance multi-property management capabilities.
Monitor common areas, perimeters, parking lot, and more. EyesOn will help you reduce maintenance costs and elevate the security in the property. EyesOn provides full security management for properties, including:
Real time surveillance and remote monitoring
Loitering and graffiti detection
Access control
Guardhouse monitoring
Burglar alarm events linked to video footage
Parcel management with shipping barcode integrated to video.
Loss Prevention
A well run property is a safe property. There is nothing better management can do to reduce losses than making sure staff is fully engaged and consistently following procedures. With EyesOn, management has always the pulse of their properties at their fingertips, and the ability to find out EXACTLY how staff is performing and what they are doing at all times. Eyeson consultants assist management in creating a culture of 100% accountability and consistency in all properties at all times.
Virtual Manager
Eyeson software behaves as a virtual manager, collecting data from your concierge traffic, visitor management software, staff, and devices such as barcode scanners, RFID, alarm sensors and more. This data is mined to identify specific events that management needs to know about in order to improve operations on the fly. Events are delivered to management through SMS or emails, and the footage corresponding to each alert can be reviewed in seconds for accurate decision making.
Some of the alerts and/or reports we deliver:
Guardhouse abandoned;
Unattended guest at concierge desk;
Doors left open (or open too often);
Line at concierge too long;
High Occupancy in Club Houses and Ballrooms – avoid problems with the fire marshals;
CLICK HERE if you know of something you would like to be alerted about your business and it is not listed above. Our engineers are always ready for a new challenge and will work with you to deliver what you need.
Consulting
EyesOn consultants are seasoned professionals with extensive knowledge of property management and security. When purchasing an EyesOn system, you are getting more than equipment and software. You will count on a dedicated team of highly skilled professional with the mission of implementing in your business a culture of positive management presence and staff performance with full accountability.