Do you think of surveillance as a necessary cost?
Think again! Surveillance has become a revenue center!
Eyeson has helped hundreds of clients in the Americas make and save money with their cameras assistance.
With EyesOn, immediate ROI starts with a business cultural change...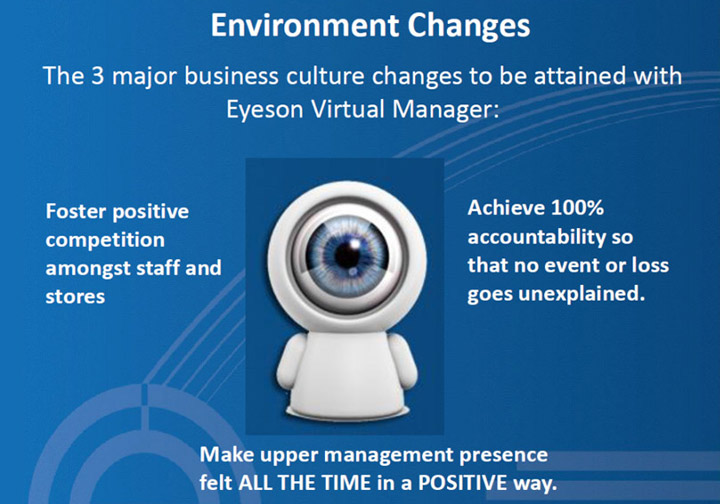 Cultural change supported by excellence in technology and consulting support leads to profits and savings...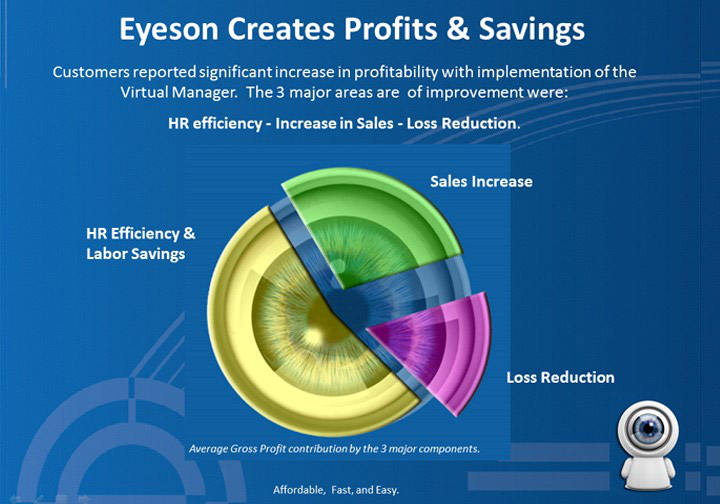 ...and profits and savings can really impact a typical store financial performance, providing a full ROI on the EyesOn investment within months of deployment, and continue to generate financial results for years to come: