Can you gather evidence and prove your point with your current camera images?
Can you be sure that your cameras are working and the DVR is recording?
Do you have the time to investigate most suspicious events in your business?
If your answer is "no" to any of these questions, you cannot afford to run your business without the peace-of-mind provided by our services!
A system without proper service will not perform for you at its best.
EyesOn pairs its revolutionary technology with service excellence.
System Design
Our services start way before the system installation. Our business improvement consultants work with you as an advisor. Because we understand your business and how technology will be used to improve it, we are able to design solutions that fit your business and life goals.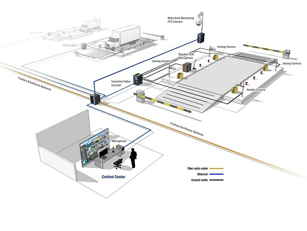 @ease Complete Care Program
In order to make sure that you will ALWAYS get the most out of your investment in EyesOn, our clients receive our @ease Complete Care Service which includes:
On-Demand phone and online support and training;
Software updates delivered automatically;
System status checks (eliminate Murphy's Law)
Loaners and advance replacement (in case a hardware failure happens)
Image quality checks to make sure no one is tampering with your cameras
Case Management
Investigations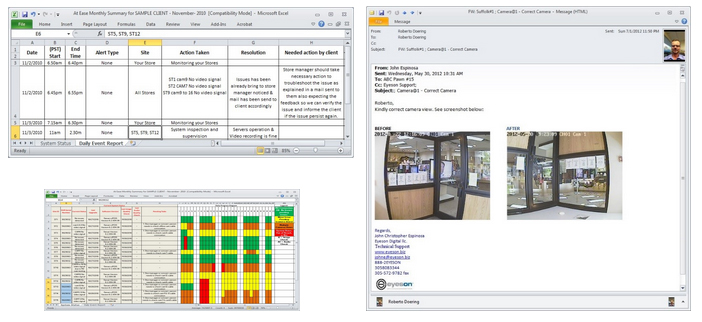 Audits & Investigations
We also provide event monitoring, audits, and investigation services upon request or contractually on a monthly basis. Our team is specialized in reviewing suspicious events for you, sifting through the mass of video, identifying events that need your upmost attention.
Consulting
Because business is a live, ever evolving entity, our consulting services help you keep your business check-up current, and the health of your company at its best. Periodically, we will review your goals and security needs with you, identifying ways by which we can help you stay safe and on track with your life and business goals.